Services
We can assist with paperwork and acquiring relevant permits, pre-travel vet checks, treatments, certification and official crate sealing; we will treat your pet as one of the family and ensure he or she is as relaxed and healthy as possible before the flight.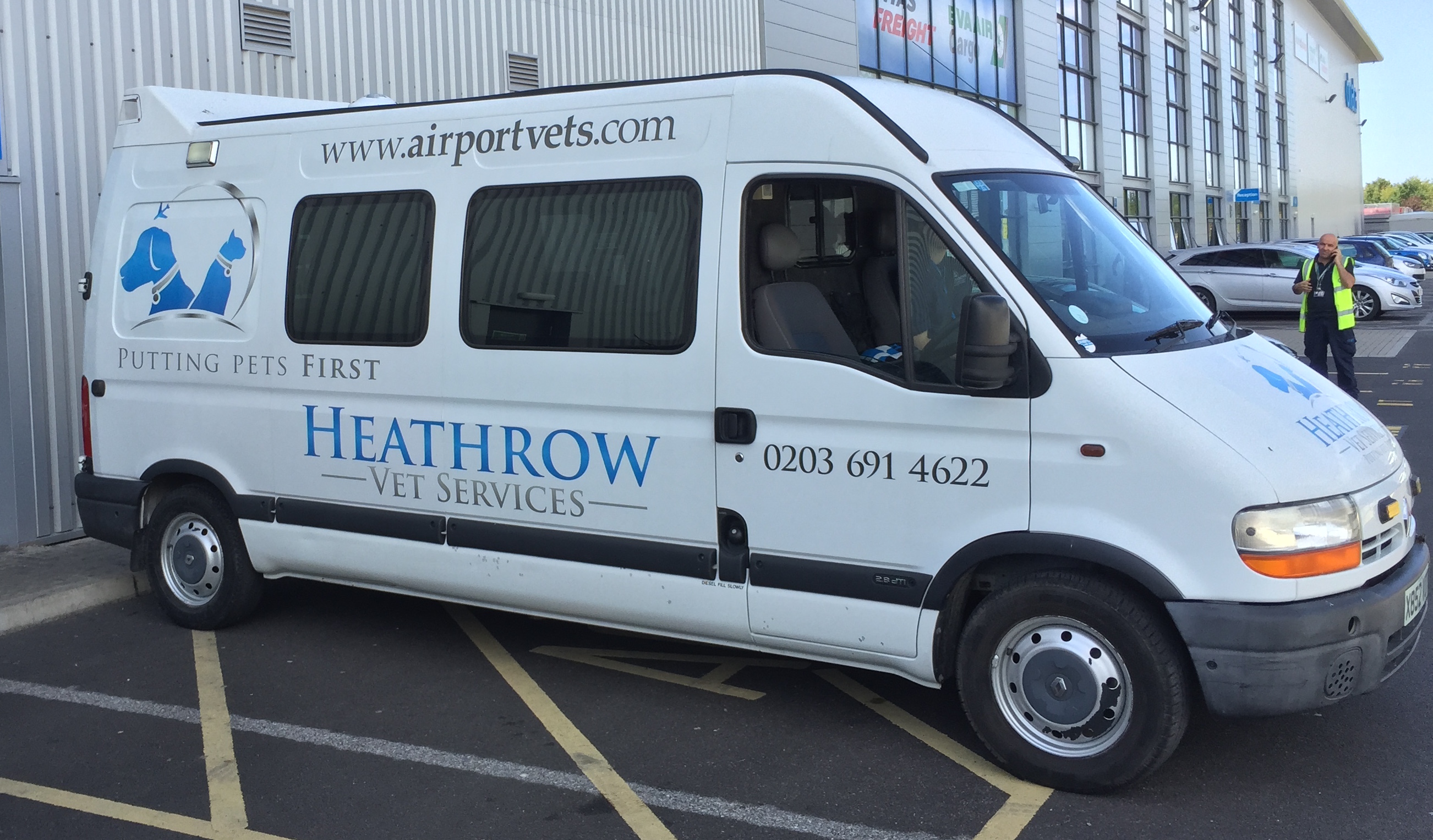 For registered clients we offer advice on the veterinary requirements for pets, birds, zoo animals, horses and animal products to any destination in the world. We also offer template documentation to support any export procedures and access to a veterinary support line.
We work closely with the pet export/import industry – both with pet shippers and with airlines directly. We are happy to facilitate any request relating to the veterinary aspects of pet shipping but please note, we are not pet shippers ourselves but a team of veterinary surgeons and nurses focused exclusively on the health and welfare of every pet flying!

Pets
Heathrow Veterinary Services are specialists in providing export certification and preparing pets for travel to all destinations.

Avian
Heathrow Vets can provide an export service for all species of birds.

Zoo Animals
We work closely with wildlife parks and support the movement of species involved in breeding programmes worldwide.

Horses
Heathrow Vets can provide an export service for horses and other equines

Pet Shippers
We work with several pet shipping companies who are dedicated to providing the very best for the pets under their care.

Products of Animal Origin
Heathrow Vets can certify the export of products of animal origin
For help or advice please contact our Heathrow airport office