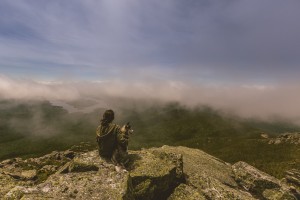 We all know how stressful it can be to pack up your belongings whether it is to move house, countries or even that long-awaited family holiday. Here is a simple checklist to ensure you don't forget to pack Fido's suitcase. (This list may not apply to each situation or destination and there may be customs regulations limiting the carriage of food/leather items etc into a country so its always best to check these prior to travel).
On the day:
It might be an idea to take your pet out for the day if movers are coming in to pack up your home or if you are packing for a shorter holiday then perhaps ask a friend to have your pet over for a play date while you are packing up your things.
Make sure they have lots of exercise before they settle into their crate for the journey and a light meal 5-6 hours before with free access to water up until that point and throughout their journey.
What to pack:
Pet tags

– make sure these are updated with a phone number that you can be contacted by while overseas.

Microchip

– your pet will almost certainly have a microchip implanted before they travel however don't forget to make sure the database has your current details and if you are relocating permanently, make sure the microchip database can accommodate your new details or suggest a local database that you can transfer to once you are in your new home.

Documents

– copies of any important documents such as Pet Passports, vaccination cards, insurance papers, medical history.

Clear, recent photo

– keep a photo handy just in case your pet goes missing.

Accessories

– leashes, harnesses, collars, sunshirts, thundershirts, coats etc.

Food, treats, dishes, waterbowls, poo-bags

– these may be restricted if your pet is travelling to a different country.

A few familiar items from home

– blanket, soft toys, etc.

Medications/Supplements

– make sure these are correctly labelled and in child-proof containers.
**Check with customs what items are permissible to bring in to the country as some destinations may not allow animal products (e.g. food or leather products)
On arrival:
Find a local veterinary practice. Find out what you would need to do in the event of an after-hours emergency. Most practices will have an after-hours number while some might direct you to an emergency clinic nearby.
Take your pet out for some good exercise. They might be a little anxious and frightened at first so make sure your energy is always calm and assertive.
Get into a routine as soon as you can. Your pet will settle in more readily if you start the routine of exercise, feeding time, play time etc. as if nothing has changed.
Check local laws and regulations for pet ownership. If you have moved permanently, some countries may require you to register your pet with a council/shire.